Embrace the Cozy Season with Stylish Coats!
•
Posted on November 06 2023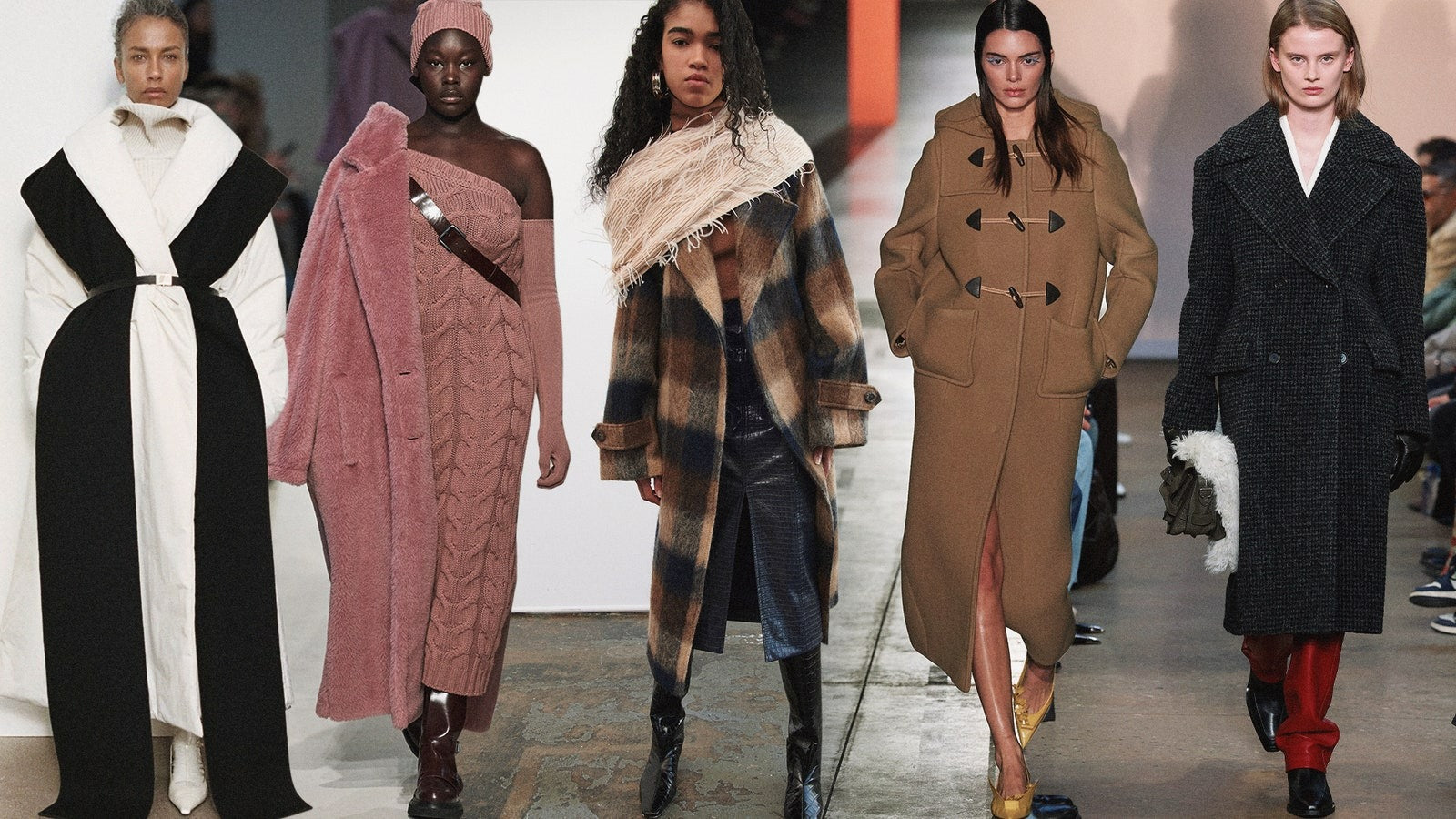 Hello, fashion enthusiasts,
Coat season is finally upon us, and there's nothing quite like the feeling of bundling up in a warm, fashionable outer layer as you step out into the brisk autumn air. As your coat becomes your most-worn wardrobe staple, it's worth taking a moment to consider the latest trends that are taking the fashion world by storm. Get ready to elevate your outerwear game with these TheRemoda-approved coat trends.
Great Greys: When it comes to neutrals, grey is a timeless and versatile choice. It strikes a perfect balance between the starkness of black and navy and the contrast of beige and camel. This season, we fell in love with the chic, mannish grey wool coats as seen on the runways at Miu Miu. These coats were effortlessly layered over comfortable, sport-inspired ensembles in various shades of grey. And at Prada, we witnessed similar styles paired with ladylike skirts and heels, proving that a grey coat is a versatile companion for any occasion.
Check It Out: If you're on the lookout for a statement coat, make it a checked one. The runways were brimming with checks, ranging from bold, oversized versions at Stella McCartney and Emilia Wickstead to more refined, smaller checks at Zimmermann. Just like a classic stripe, a check is a timeless pattern that never goes out of style. You can count on a checked coat to be a piece you reach for year after year, especially when it's in classic silhouettes like a traditional overcoat or a trench.
Chic Shearling: Shearling is a perennial winter favorite. While all-over shearling styles have been in vogue for the last couple of winters (thanks to Toteme's iconic teddy jacket), this season, the focus is on leather coats with shearling linings and trims. Drawing inspiration from aviator jackets, these shearling coats boast an oversized and relaxed fit. Victoria Beckham showcased the perfect example with a thigh-skimming style paired with cozy knitwear and denim.
Faux Fur: Faux fur has come a long way, offering luxurious texture and warmth to your outfits without compromising on ethics. The quality of faux fur has greatly improved as the fashion world increasingly shuns real fur. When shopping for faux fur, the touch test is crucial; it should be soft with fine, hair-like fibers. The best part? Faux fur comes in a myriad of colors. Classic shades like black and beige exude timeless elegance, but don't be afraid to go bold, as seen at Ferragamo with a stunning dusty lilac coat that stole the runway.
Beautiful Browns: Brown is undeniably one of the standout colors for AW23, and it's also a timeless choice for outerwear. Opt for rich, chocolatey brown tones over lighter sandy browns and wear brown much like you would black—it complements any color and can add a touch of warmth to black pieces. We couldn't help but adore the brown Crombie coat paired with black leather trousers at Gabriela Hearst. Accessories in the same color family, such as tan, mushroom, and burgundy, create a perfectly coordinated look.
This coat season, embrace the crisp weather in style with these sensational trends. Whether you're updating your collection or reimagining your existing coats, let these trends inspire your fashion journey.
Stay warm and fashionable!