Exploring the World of Office Style: Unveiling 5 Fashion Month Trends for Your Inspiration
•
Posted on October 16 2023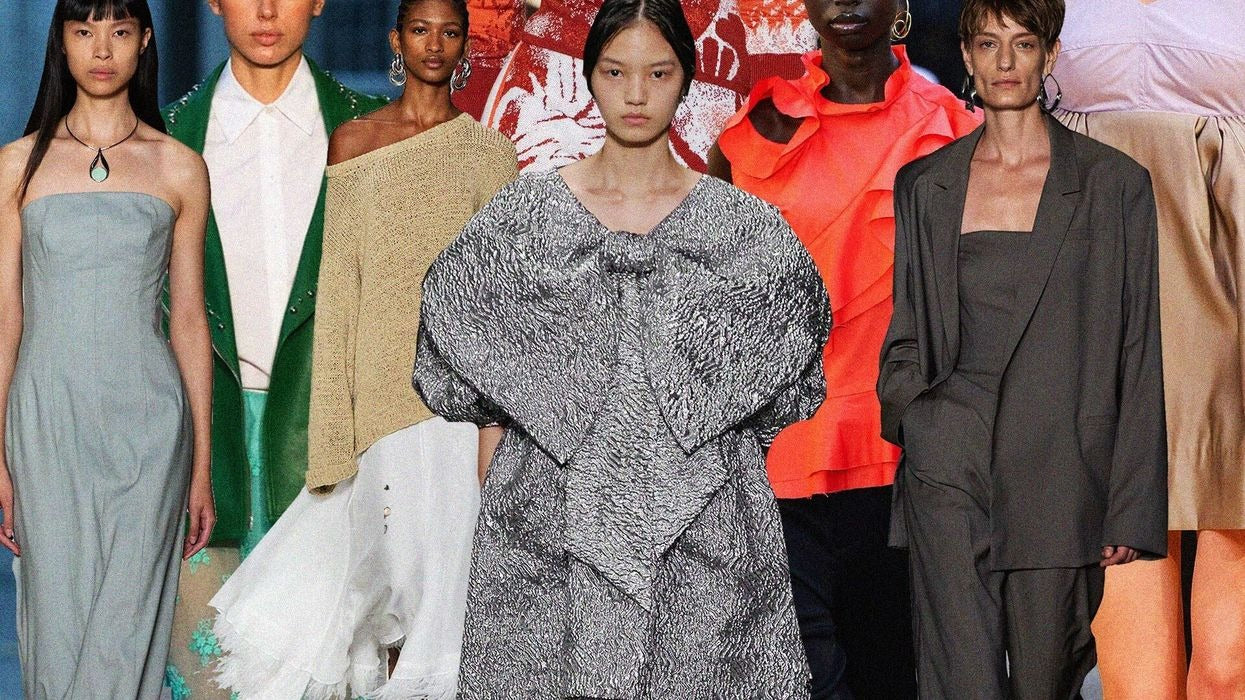 Over the past month, renowned brands and fashion houses dazzled the fashion world from New York to London, Milan, and Paris, showcasing the latest Spring/Summer 2024 collections during Fashion Month. It's time to roll up our sleeves and dive into the trends!
Funny Business
Designers took a whimsical twist on office attire, transforming traditional shirts and blazers into epic, larger-than-life pieces. They offered playful sporty suit and tie illusions and even crafted skirts from the everyday ballpoint pen. This funhouse take on nine-to-five dressing is perfect for those who want to stand out after hours.
Seeing Spots
Polka dots experienced an unexpected resurgence this season. No fancy gimmicks, just classic black and white polka dots adorning modern biker jackets and retro sharp-shouldered blazers.
Babydoll Silhouettes
Many designers embraced saccharine sweetness with childlike, full-dress silhouettes. Chopova Lowena took a punk-inspired approach to this girly shape, while Simone Rocha and Richard Quinn redefined femininity in an almost satirical manner.
White Shirting
The classic white shirt, a staple found in many of our closets, has emerged as a key layering piece in current runway collections. Erdem showcased a winning ensemble featuring a bedazzled moto jacket over a button-down shirt and a sheer column skirt. On the other end of the spectrum, Eudon Choi presented a similar shirt paired with a simple black skirt and accessories.
Corporate Gray
There's a certain shade of gray associated with corporate formality, but designers have flipped this stereotype to infuse it with undeniable sex appeal. Aaron Esh added a bubble-hemmed skirt to their tailored ensemble, while Molly Goddard introduced a contrasting white petticoat. Tove seamlessly incorporated this corporate color and its typical tailoring partner into a stunning strapless dress.
Stay tuned for more style inspiration and tips in our upcoming newsletters. The world of office fashion is more exciting than ever!