Exploring Timeless Elegance: The Unforgettable Fashion Moments from The Crown
Written by Diana Toropenko
•
Posted on November 20 2023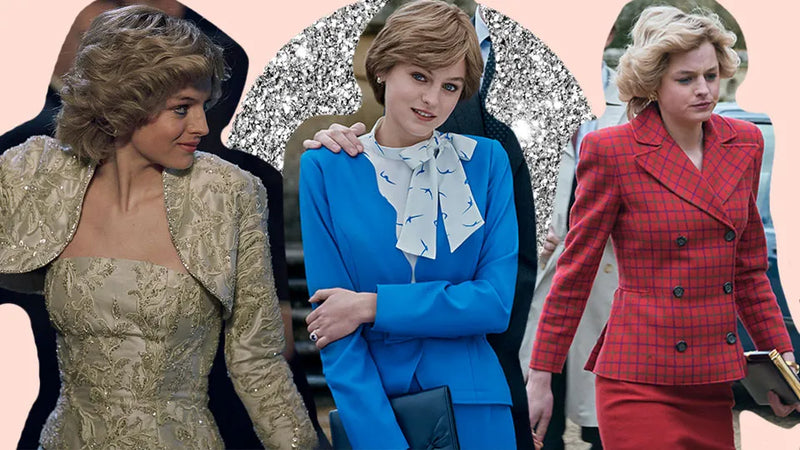 As we bid adieu to Part 1 of The Crown's mesmerizing sixth and final season, we can't help but revel in the breathtaking fashion journey it took us on. The series, known for its impeccable portrayal of royal history, has left an indelible mark on our style sensibilities, seamlessly blending vintage glamour with contemporary allure.
Let's take a nostalgic stroll down memory lane, revisiting some of the most coveted outfits from the show's earlier seasons that continue to captivate our fashion fantasies.
1. The Iconic Pink Dress: Emma Corrin's portrayal of Princess Diana is nothing short of perfection, particularly in the iconic pink dress. The uncanny resemblance is truly astounding, making this look an absolute favorite among fans.
2. Reality Check - Princess Margaret's Checked Elegance: For those who aspire to channel Princess Margaret's timeless style, the checked/plaid blazer is a must-have. Versatile and effortlessly chic, these blazers offer a perfect blend of sophistication and edge for any fashion enthusiast.
3. Eccentric Suits: Prince Charles' sartorial elegance extends beyond the screen. The meticulously crafted suits, adorned with silk pocket squares and paired with handmade shoes, embody a style that is as real as it is captivating.
4. Raining Polka Dots: Queen Elizabeth's fashion legacy is undeniable, and polka dots were a staple in her wardrobe. Among the many regal looks, one stands out as a favorite – a majestic display of polka dots that showcases the queen's impeccable taste.
5. The Sweater Play: As we embrace the cozy embrace of sweater weather, we can't help but swoon over the vibrant, bright-colored jumpers featured in The Crown. Perfect for both day and night, these sweaters add a touch of warmth and style to any ensemble.
While Part 1 of the final season may have concluded, our admiration for The Crown's exquisite fashion continues to thrive. Stay tuned as we eagerly anticipate the fashion revelations that Part 2 is sure to bring. In the meantime, let's keep the spirit of royal elegance alive in our wardrobes.