The latest Chanel Cruise Show.....OLD vs. NEW
•
Posted on May 10 2023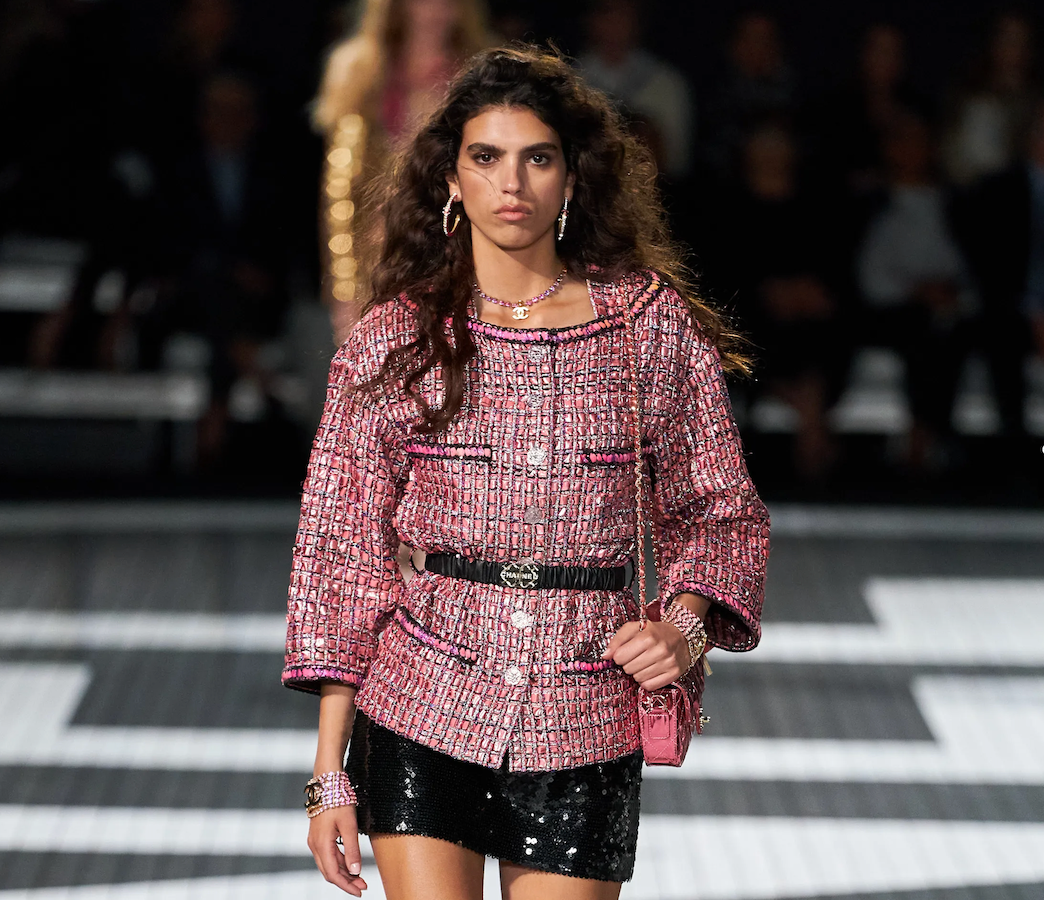 Hello my darlings,
Yesterday, we had the pleasure of hosting the Chanel fashion show in Los Angeles, exactly sixteen years after Mr. Lagerfeld staged his first show here.
I couldn't help but look at the collection and wonder, "Who is Chanel's client today?" Madame Gabrielle always adored a youthful spirit, but she believed that your attire represents your class and social status. Every piece she created was meticulously crafted with a purpose.  The shortened sleeves revealed delicate wrists that hadn't seen hard labor, while the shortened pencil trousers showcased beautiful ankles that embodied a regal bloodline, stability, and height. The choice of heel height was carefully calculated based on the occasion and time of the day. And let's not forget those very narrow pencil skirts that ensured you never crossed your legs.
But above all, Paris was known to be ruled by the fashion world and industry, with Chanel as its gatekeeper.
Now, Mr. Lagerfeld has always had a soft spot for youth and beauty, but his loyalty to Gabrielle has always run deep. He loved including young stars to represent the brand, but always dressed them in older women's clothing with a twist of their own. Just think of Kirsten Stewart, Cara Delavigne, and Rose Depp. One exudes edgy rebellion, another embraces regal beauty while seeking to be different, and the third is a beautiful flower in her own right. Every piece created for them was an extension of their unique personalities!
And now, we have bathing suits worn during the day, leg warmers, jeans, and even henlies (whatever those are!). It's quite the departure from the traditional Chanel, isn't it?
Of course, there were a few pieces I liked, but overall, I'll stick to vintage Chanel. It gives me that feeling of being connected to history, and the quality is undeniable.
But enough about me! Here are my favorite looks from the most recent collection.
Images via Vogue.com
And please, if you have any questions or opinions about my outlook, I would absolutely love to engage in a fabulous fashion dialogue!
Love,
Olya