UNATTAINABLE HERMES...Luck, Loyalty, and Quota Bags!
•
Posted on July 12 2023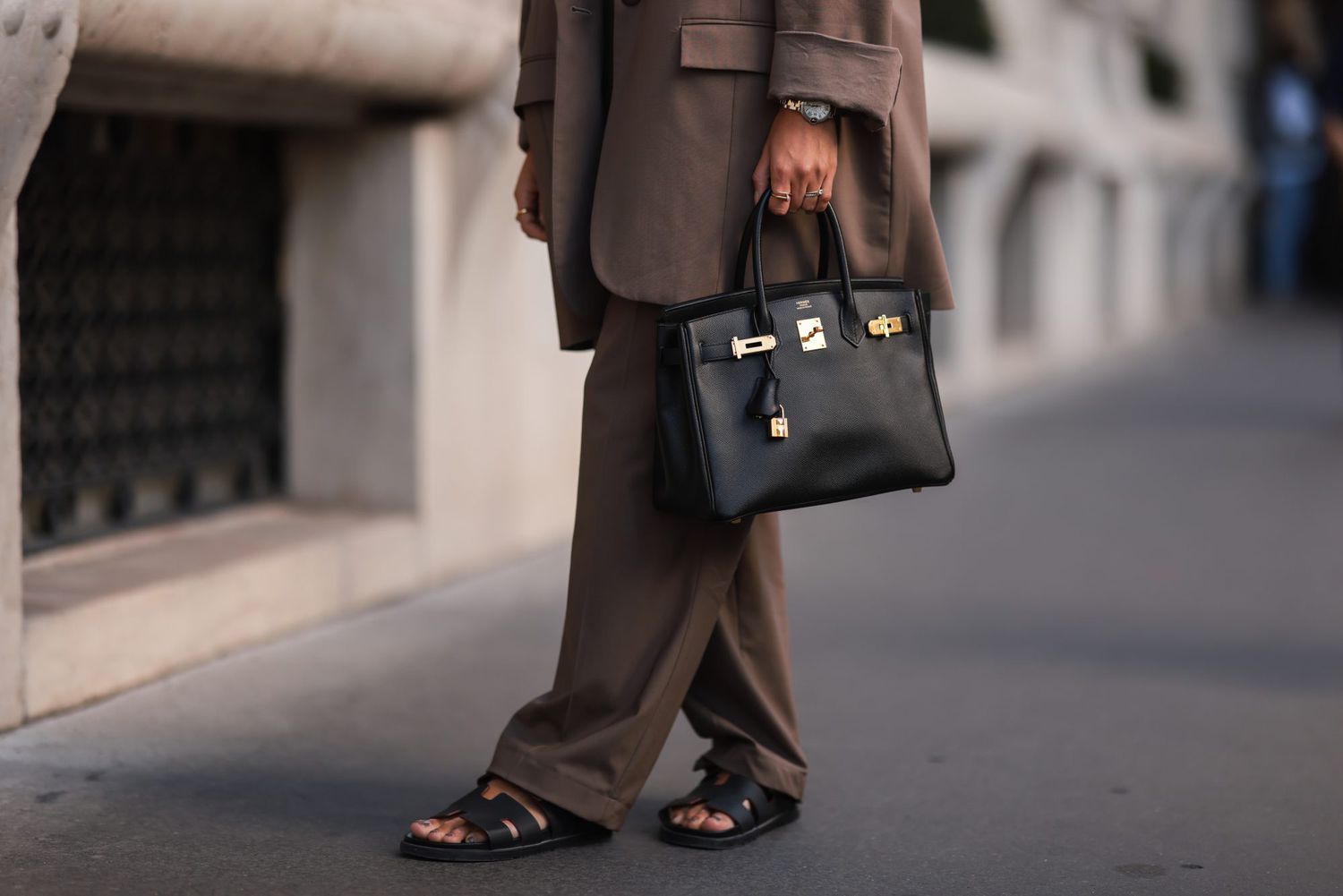 As we set off on our journey to Paris, little did I know that my bag-shopping dilemma would take center stage. Being away from Paris for a while, I usually stuck to familiar stores for my bag fix. But with the market flooded with counterfeits and elusive quota bags on the rise, finding an authentic piece seemed like an impossible mission. However, thanks to my always-two-steps-ahead husband, this story took an unexpected twist. Get ready for the exciting tale of luck and loyalty in my pursuit of a quota bag.
Just as we were headed to the airport, an email notification popped up on my phone. It revealed that I was in a queue for an appointment with a leather specialist. To my surprise, by the same evening, the appointment was confirmed at a specific store in Paris, at a specific time. (I knew Ed had something to do with it!) Turns out, it's a lottery system where a computer randomly selects a limited number of emails by 8 pm each day. No amount of influence from managers, salespeople, or even the company president can change the outcome. To ensure authenticity, they even check your passport upon arrival, making sure you're the right person listed on it.
Upon entering the store, we checked in and patiently waited for our assigned salesperson. Finally, a friendly face appeared and asked us about our bag preferences. After half an hour, she returned with a single box in hand. Lo and behold, it was the exact bag I had been dreaming of! She mentioned that I was incredibly lucky because quota bags are rarely available even with a confirmed appointment. Talk about being at the right place at the right time!
Here's some exciting information for those who believe in the luck of the lottery:
Paris holds the distinction of being the only place in the world where non-residents can purchase quota bags. Everywhere else, unless you call that country home, these exclusive pieces remain out of reach.

If you're feeling adventurous and want to try your luck, head over to https://rendezvousparis.hermes.com/client/register. This link might just be your ticket to bag ownership, so embrace the thrilling ride!
This remarkable experience taught me an important lesson about Hermès' unwavering loyalty to their stores. If you're in the United States, consider consolidating your Hermès purchases in one location. Building a purchase history with a specific boutique proves to be a much smoother path to obtaining your desired items. It's certainly easier than spending a fortune on unnecessary purchases just to catch a glimpse of what you really want.
For all the vintage bag enthusiasts out there, here's some handy advice. When purchasing vintage bags, always buy from reliable sources and ask for any additional documentation besides the receipt. This ensures that you're not only investing in a stunning bag but also in its authenticity and provenance.
As my bag-hunting adventure in pursuit of a quota bag came to an end, I realized that luck and loyalty can be your allies in the fashion world. Paris, with its unique quota bag privileges, offers an unparalleled experience to those who dare to embrace the lottery's unpredictability. So, fellow fashionistas, may luck be on your side as you embark on your bag-seeking journey.
Happy hunting!