6 African-American designers that shaped fashion
•
Posted on February 01 2023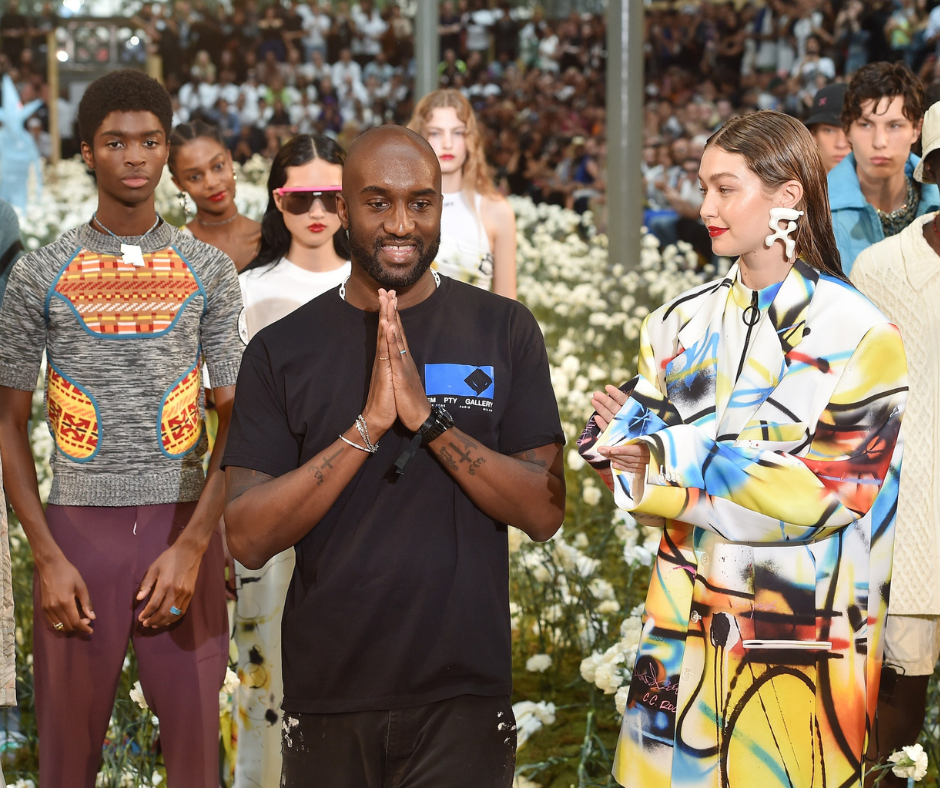 Black History Month was created to focus attention on the contributions of African Americans to the United States. It honors all Black people from all periods of U.S. history, from the enslaved people first brought over from Africa in the early 17th century to African Americans living in the United States today.
Throughout history, Black fashion pioneers and African-American designers like Zelda Wynn Valdes and Stephen Burrows used their talent to make a name for themselves in a highly competitive Eurocentric and predominantly white industry. Today, African-American creators continue to influence global fashion and raise awareness about BIPOC opportunities in the industry.
Elizabeth Keckley
In the 1860s, former Virginia-born slave Elizabeth Keckley became the personal dressmaker and close confidante of Mary Todd Lincoln, wife of Abraham Lincoln. Although her journey to the White House was an arduous one, Keckley finally bought her freedom from her St.Louis owners and then established herself as a skillful seamstress for the most influential women in Washington D.C. as well as a civil activist and author. 
Zelda Wynn Valdes
Born in Pennsylvania in 1905, Zelda Wynn Valdes lived during an era when racial segregation was part of daily life. She began as a storeroom worker in a boutique, eventually climbing her way up to seamstress. At the apex of her career, Valdes made clothes for Ella Fitzgerald and Maria Cole, Nat King Cole's wife. She designed Cole's famous off-the-shoulder wedding dress in 1948, the very same year in which she opened her own boutique.
Ann Lowe
Ann Lowe was the first African-American to become a fairly renowned fashion designer. From the 1920s to the 1960s, Lowe's unique designs were worn by high society women. Lowe ultimately designed one of the most famous wedding dresses in history: the ivory silk taffeta bridal gown worn by Jacqueline Bouvier when she married John F. Kennedy in 1953. Unfortunately, Lowe never received the deserved credit from neither the press nor the First Lady herself because of her race. In 1968, however, Lowe opened her store, Ann Lowe Originals, on Madison Avenue and, today, her work is exhibited at the Metropolitan Museum of Art.
Jay Jaxon
A pioneering Black designer of French couture, Jay Jaxon worked in esteemed Parisian fashion houses like Yves Saint Laurent and Christian Dior, creating both couture and ready-to-wear for them. From the cobblestoned roads of Paris, to Hollywood's Walk of Fame, to the streets of his native New York, the Queens-born fashion designer left his mark, creating clothes for performers and singers, such as Annie Lennox's suit for the 1984 Grammy Awards.
Patrick Robinson
A graduate from Parsons School of Design in New York City, Patrick Robinson is an American fashion designer who has worked for Giorgio Armani, Anne Klein, Perry Ellis, Paco Rabanne, and the Gap. Robinson is especially recognized for revamping the latter, and has been a member of the Council of Fashion Designers of America (CFDA) since 1994.
Virgil Abloh

Chicago-born designer, entrepreneur, stylist, and DJ Virgil Abloh became the first African-American artistic director of Louis Vuitton when he was appointed to helm the French fashion house's menswear collections in March 2018. Abloh was also the CEO of the Milan-based label Off-White, a fashion house he founded in 2013, and was named by Time magazine as one of the 100 most influential people in the world in 2018. Sadly, in November 2021, Abloh passed away from a rare cancer called cardiac angiosarcoma. He is remembered by many as one of the greatest creative minds in recent memory.
The blog is created using materials from L'Officiel USA.