Olya's first vintage piece
•
Posted on August 12 2022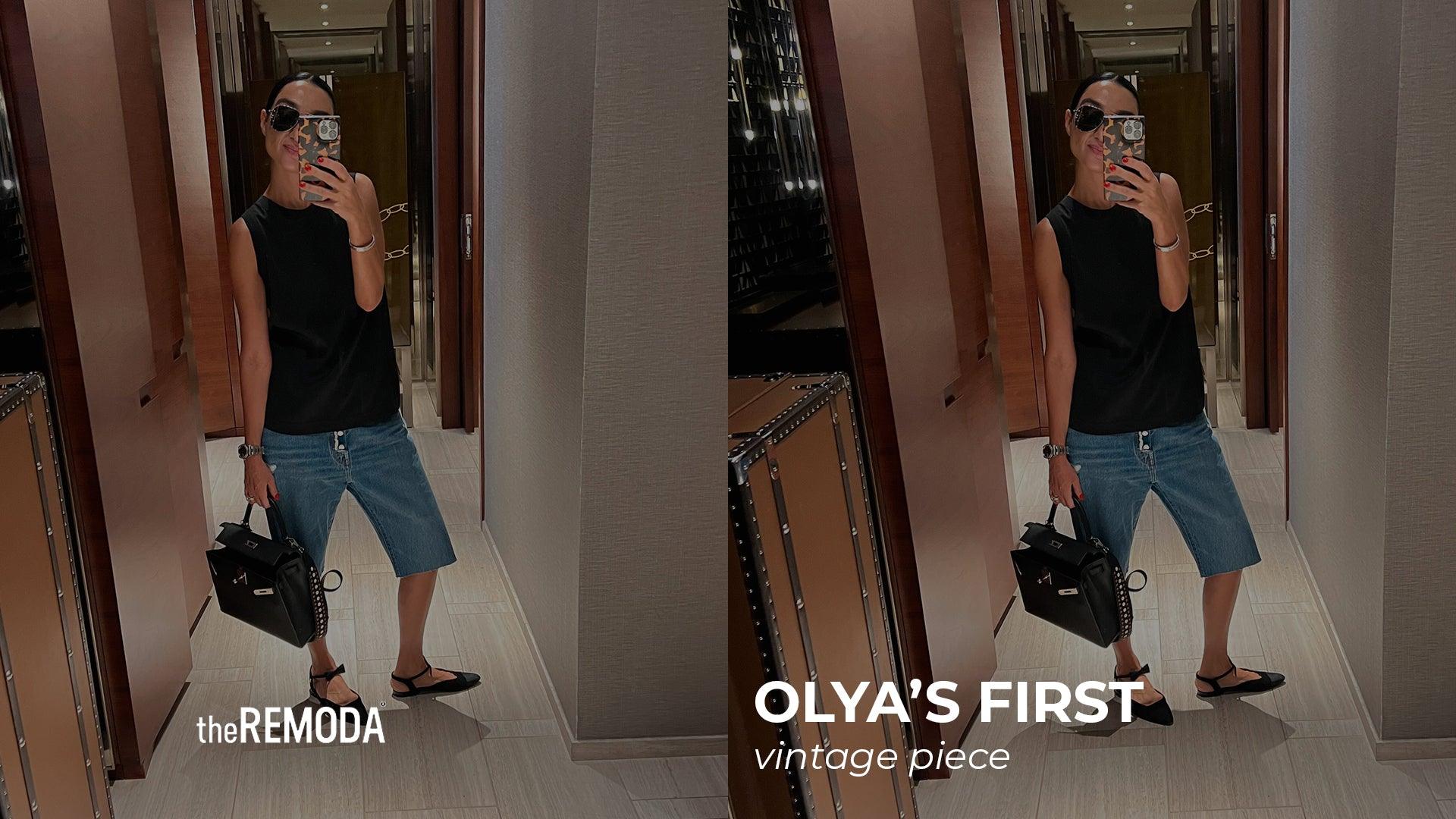 Hello everyone! Olya Dzilikhova, the founder of theREMODA and stylist here. We are starting a new project wherein the weekly blog I will share with you my thoughts about vintage fashion, as well as share my opinions, and I will talk about theREMODA.
I want to start with the first vintage purchase that I did. Ladies, here is it: the iconic Chanel flap bag bought about 13 years ago (and it still looks good!). I was attending my friend's wedding, and I was searching for a perfect purse to finish my outfit. I am not a huge fan of clutches, as they are usually too small, and can't fit all my belongings:)
One moment I discovered a vintage store nearby my home in New York. The minute I stepped into the boutique, I knew it: I was lost and completely obsessed with vintage. I browsed through shelves, and then I found it. The perfect bag that will perfectly suit my wedding guest outfit, and that will last forever.
Thirteen years go by, and I still have this Chanel flap purse. I want to share with you some ideas on how to style the bag icon: