Sneakers are the main element of street fashion
•
Posted on May 20 2022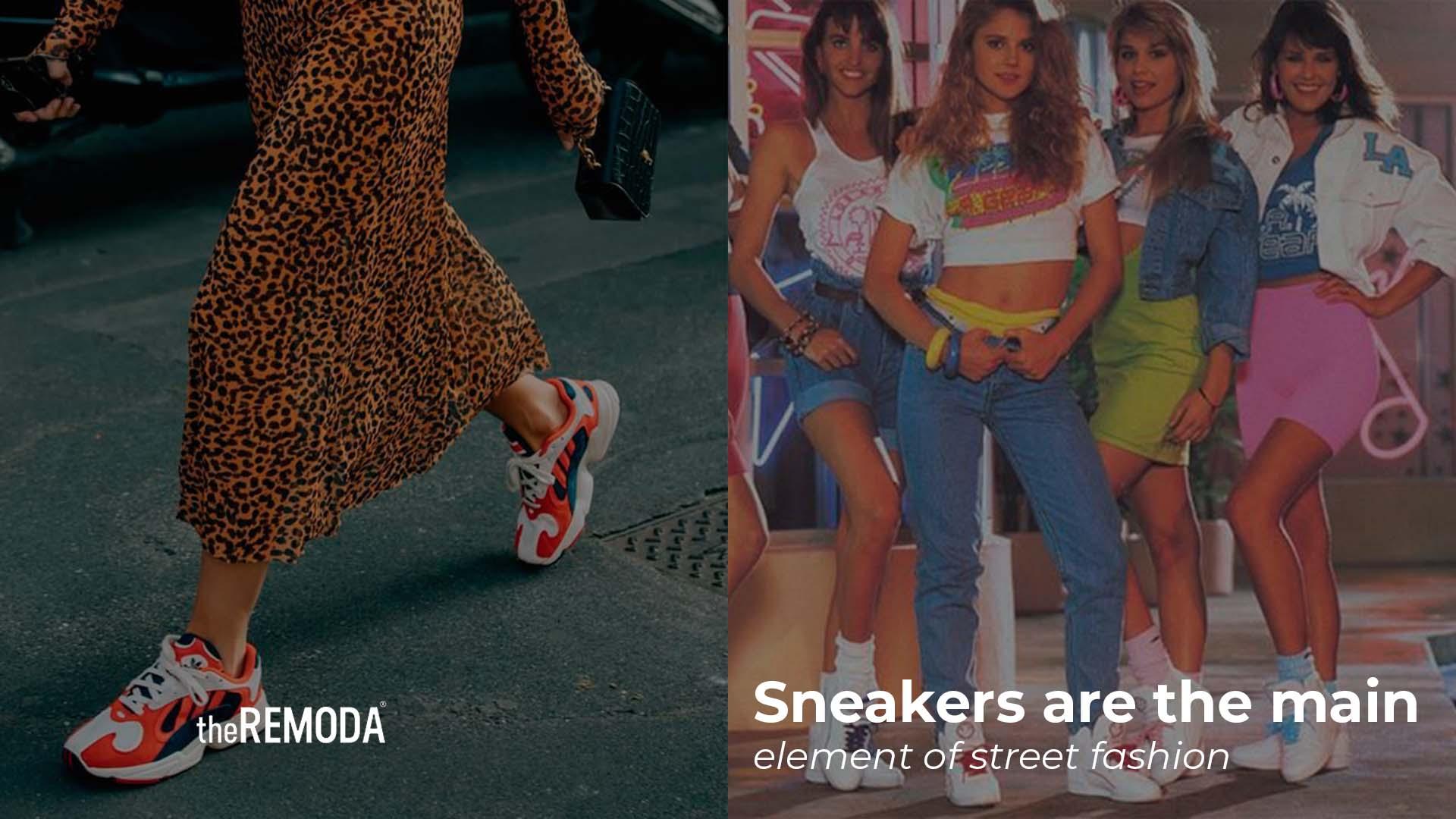 Do you remember that summer of 2018 when everyone was obsessed with Balenciaga Triple S? Or the summer two years after when sneakers were the only shoes we were wearing? You may be adept at heels, sophisticated flats, and loafers but you cannot deny that the pair of trainers heads the list of top-5 must-have shoes in the wardrobe.
In modern fashion, they were first spoken of in the '80s along with the cult of the "healthy body". A set of bodysuits, leggings, socks, and sneakers became a symbol of the era. For Jane Fonda, it was the usual uniform, and the shot with Farra Fosset in Nike sneakers became as legendary as the model herself. 
From typical training shoes, sneakers made their way to the runway and big fashion Houses. Kim Jones in Dior is partnering with Nike, Louis Vuitton is collaborating with Supreme, and Hedi Slimane in Celine brings tiny models back. Alongside with "big" brands "big" celebrities are following the sneakers path as well. From Lady D to first ladies of many countries and other female politicians — we have seen them wearing trainers with suits and dresses while caring classic statement bags. 
From runway and street style we are coming to masses. In 2020 sneakers basically became the only shoes we were wearing. Alongside with slippers of course. Now, in 2022, when we are finally coming back to social life sneakers continue to be a part of daily life. While styling heels with night gowns when the sun rises our inner Cinderella is changing into trainers to run errands.
Shop our collection at theremoda.com.