Sunday reading
•
Posted on April 16 2022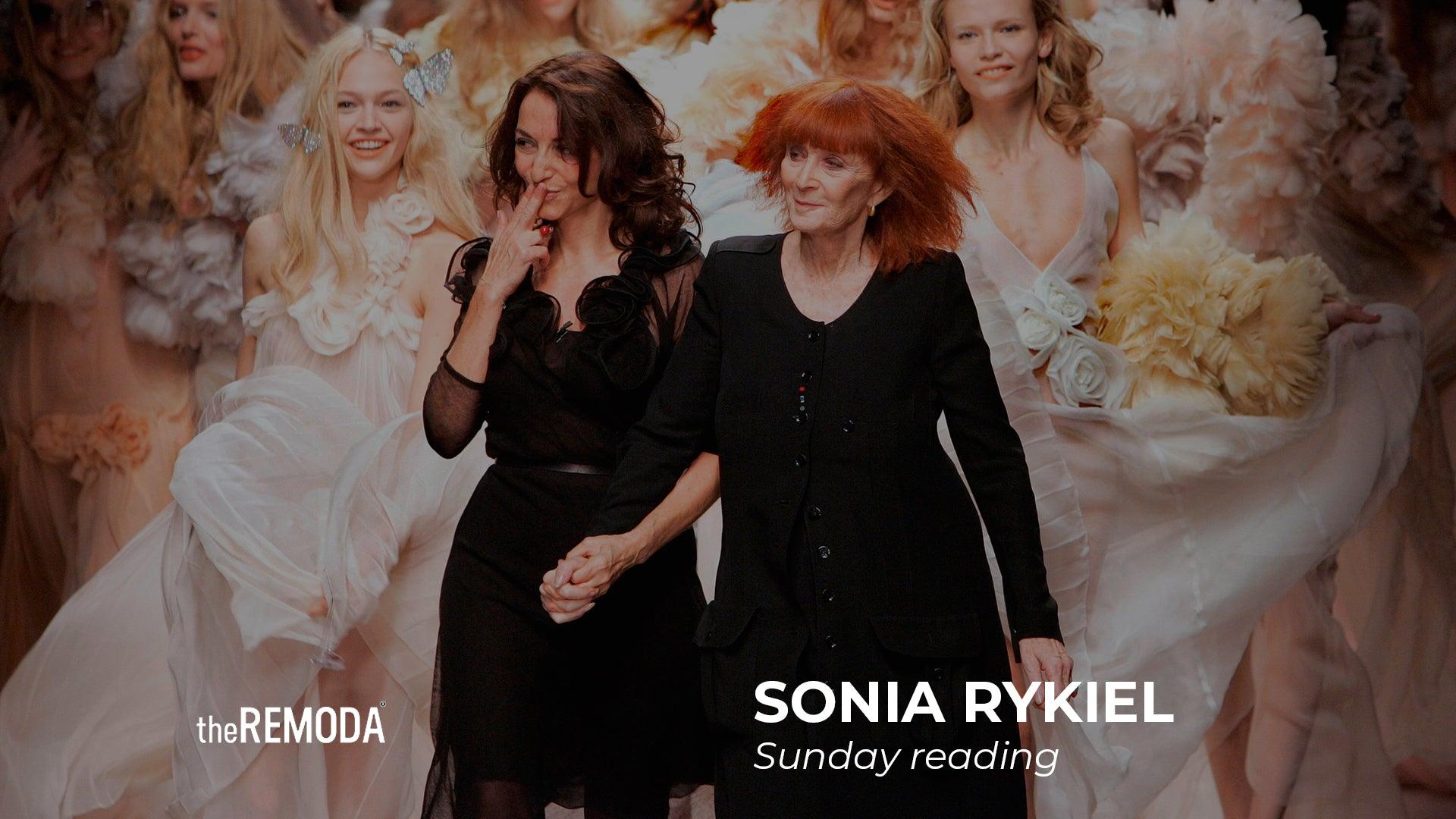 The year the Sonia Rykiel brand was founded is not exactly known. There is a version that she opened in 1947 when she started working at the Laura knitwear store. According to the second theory, it all started in 1962. Rykiel was pregnant and couldn't find suitable clothes. She ordered fabric from a tailor and came with a sketch to the atelier. After 7 rounds of edits, Sonya realized that she had created something new and decided to share her creativity with the world.


In 1963, the name Sonya Rykiel became popular. A sweater from her collection was featured on the cover of ELLE. In 1968, a boutique was opened on the rue Grenelle, Sonia was called the "queen of knitwear". Among the first clients were the stars Audrey Hepburn and Brigitte Bardot.

From the first collections, Rykiel positioned herself not as an ordinary designer. Her knitwear looked like exaggerated clothing models. While everyone was sewing structured things, Sonia strove for maximum comfort.
Sonia was an innovator in the fashion world: she was the first to use the seams turned out. The brand was never considered couture, Sonia did not strive for this. In 2009, Sonia Rykiel became the first pret-a-porter designer to collaborate with H&M. A year later new collaboration came out: they created a separate line of underwear.


In 2012, Rykiel publicly announced that she has Parkinson's and is leaving the brand. She was replaced by Geraldo da Conceizan, after came Julie de Libran, the former right-hand man of Marc Jacobs at Louis Vuitton. In 2018, in honor of the 50th anniversary of the brand, the first couture show in the history of Sonia Rykiel was held. Location - the backyard of the Graduate School of Fine Arts, which Sonia loved very much. However, a new wave of popularity did not come. Every year the brand loses its recognition and, as a result, in 2019 it closes forever.