The history of Dior Bar jacket
•
Posted on August 22 2022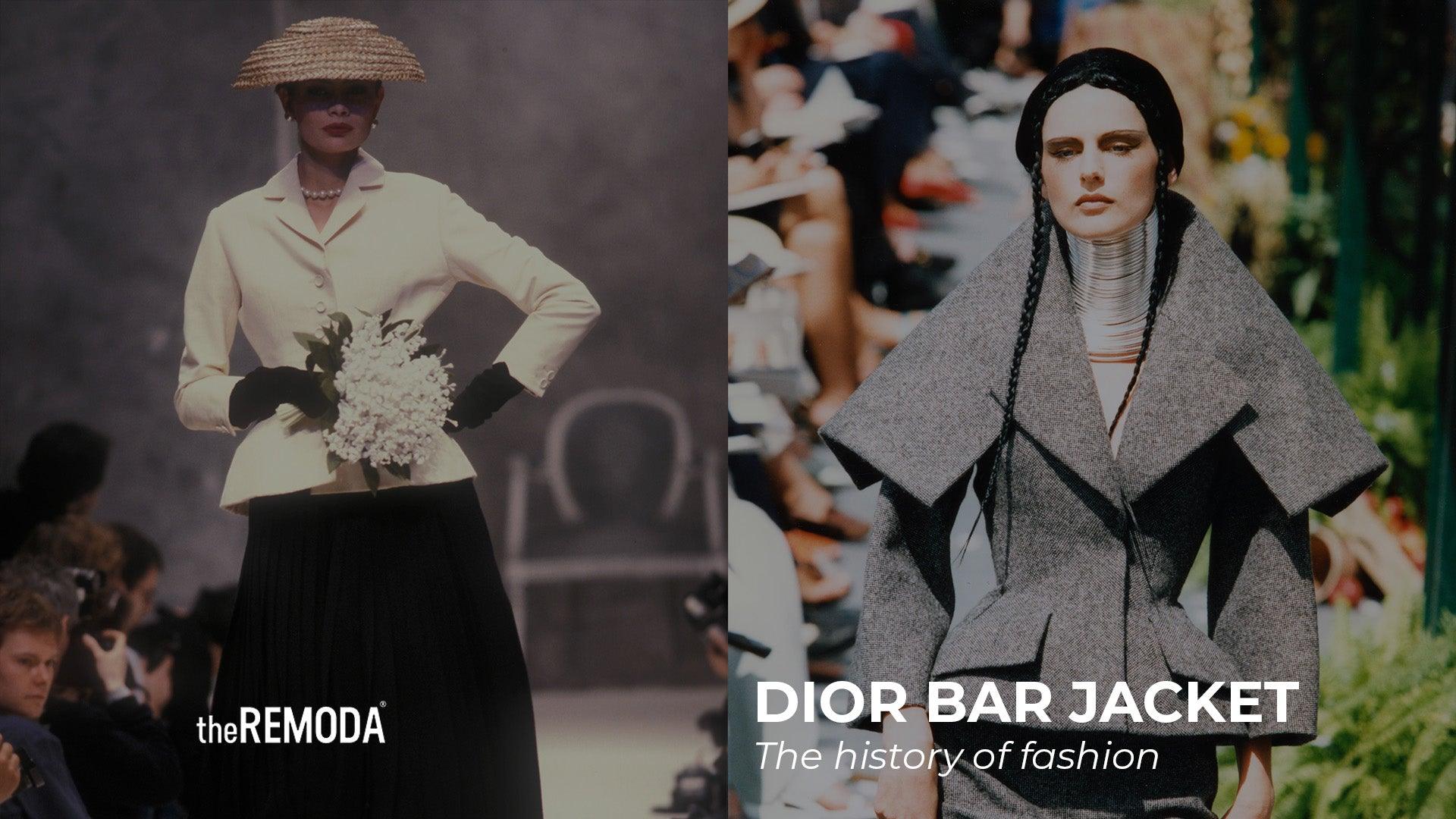 It all started on February 12, 1947. It was a very cold Parisian day. In the salon at 30 Avenue Montagne, the guests were waiting. Rita Hayworth sat next to the Begum Aga Khan, with Bettina Ballard next to them. At that moment, we witnessed: Christian Dior presented the New Look collection.
The Bar suit was the pinnacle of architectural craftsmanship, made from nearly four meters of soft ivory silk shantung, lined at the hips for a more rounded, feminine shape. The Bar jacket got its name from a bar in the Plaza Athénée that Monsieur Dior frequented. This thing has become a landmark for the House: only Christian himself created variations for 22 couture collections.

After the death of Dior, the legacy passed into the hands of Yves Saint Laurent. He lengthened and almost dissolved the jacket in a new silhouette, which he called the "trapezoid line", moving away from the requirements of bourgeois elegance.


The baton then passed to Brit Mark Boan. He softened the lines, worked with the femininity of the product, and gave it a new silhouette in the style of Grace Kelly.

Gianfranco Ferre was next in line. He brought architectural flamboyance to the home, indulging in his historical sophistication and grandeur. In his interpretation, the Bar jacket was a luxurious interpretation of Dior's style.


John Galliano returned to the roots of his collections. In the spring of 2009, in a couture show, he revived the classic Christian silhouette. In the rest, he played with proportions and colors.

Bar Raf Simons was a modernized copy of the Dior jacket. He also added his vision by presenting Bar in the format of dresses and coats.


The current creative director of the Maison, Maria Grazia, honors what Dior himself created. Therefore, her version of Bar is almost identical to the original. It differs only in a variety of shades and a less fitted silhouette.