The history of one bag: Gucci Bamboo
•
Posted on September 27 2022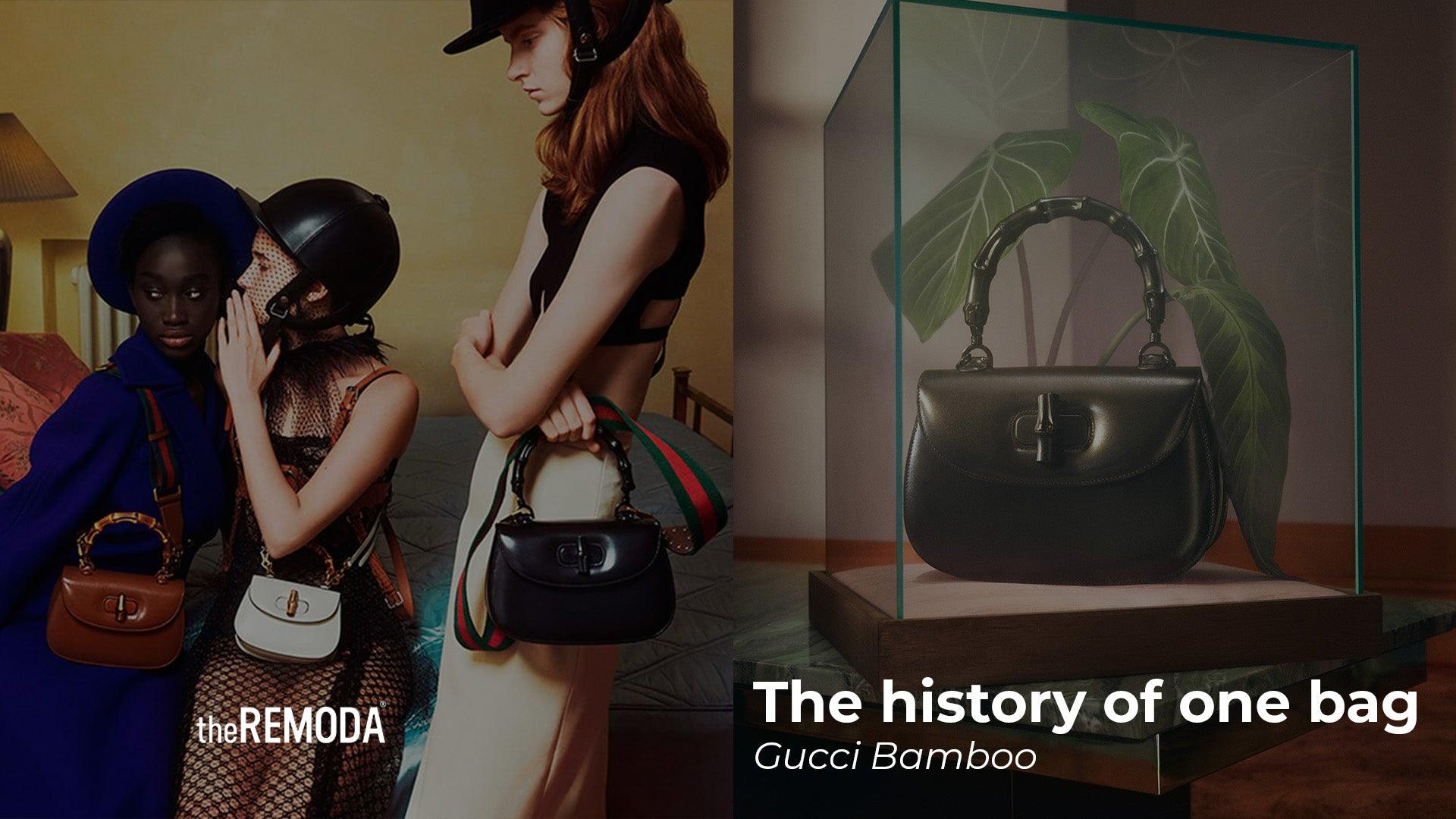 Perhaps, if it were not for the resourcefulness of the great minds of Gucci, we would have known absolutely nothing about the Bamboo line. It all starts in 1947. A difficult post-war period for the fashion world as well. Guccio Gucci is thinking about a new collection. To save the already missing skin, the brand's designers are experimenting with materials. They come up with a brilliant idea - bamboo. It is easy to obtain, inexpensive to purchase, and easily transported from Japan to Italy. This is how the first Gucci Bamboo bag was born. It has a saddle shape, two internal pockets for convenience, and a Japanese wood handle.
The model immediately waited for a sensation. All the major influencers and street style stars of the time try on the bag. She appears in the films Journey to Italy, Cat on a Hot Tin Roof, and Blow Up. It will then be worn by Ingrid Bergmann, Liz Taylor, Princess Diana, Carla Bruni, Rosie Huntington-Whiteley, and a whole generation of fashionistas who grew up with stories about the legendary Florentine House.
Now the Bamboo line is similar to Gucci's in-house brand. In addition to bags, the brand also produces glasses and jewelry.