Who is a modern trendsetter?
•
Posted on September 26 2021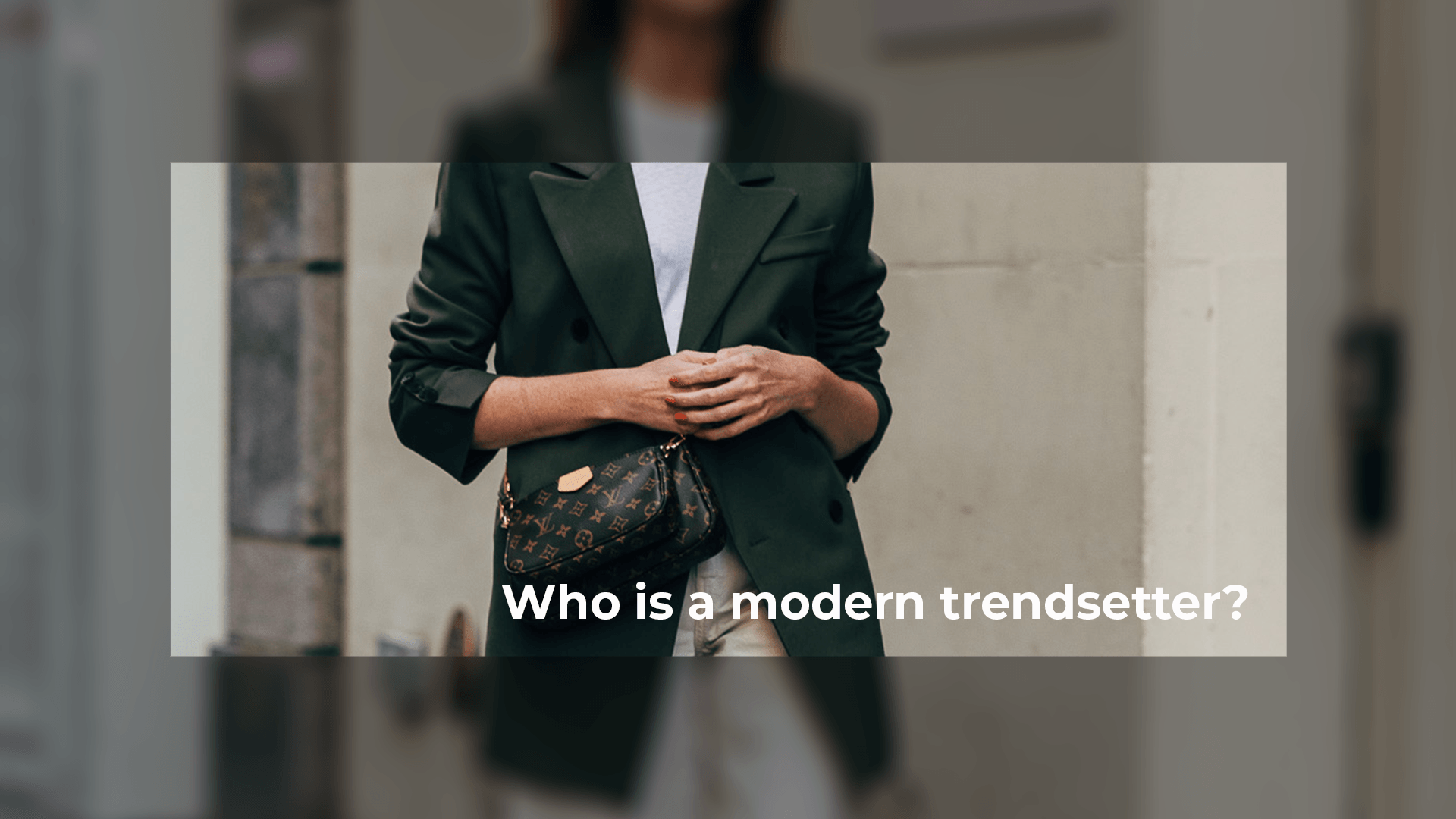 We can give you a quick answer. "Bloggers, of course," you might say.

Let's be honest: we live for street style. For the sake of photos in which the celebrity casually crosses the streets of Paris, dressed in an oversized jacket, heels, or green nylon pants (your favorite thing to emphasize). But few people say that pumps, in fact, are not the most practical shoes if you will take the subway instead of a car. And not everyone will understand your oversize and deconstruction in clothes.

We don't argue: fashion is a game that street-style stars have been playing successfully for years. Such appearances are always a celebration of beauty, an abundance of colors, and the most daring decisions that inspire us not to be afraid to express ourselves. We truly admire Pernil's minimalism, oversized jackets of Leonie Hanne and black total looks worn by Grace Coddington.


There is one more thing to remember. Fashion equals business. This means that there are marketing, sales, KPIs, and a dozen more buzzwords. Bloggers for a brand are one of the promotion tools, a kind of platform to advertise clothes. Matthew Williams, when he came to Givenchy, sent his entire first collection to friends of the brand, and the company's Instagram turned into a lookbook. Sales, as expected, went up. A person whom you know even only through social networks, you will trust more than an impersonal brand page. For several weeks we enjoyed watching the celebrities combine Williams' new creations and tried to replicate them with our clothes. Can this be considered the birth of a trend? Difficult to answer.

Another example is Dries Van Noten. It seems that we have not seen a single advertisement from the brand. And we hardly notice a blogger who came to the show in a dress that the team carefully sent him a couple of hours ago. This is a brand strategy. The only PR campaign Dries does is create a beautiful show. There is a certain element of sacredness and loyalty to the brand in this. Even if we notice someone in the designs of the Belgian, we know that the outfit is assembled for love. Maybe the birth of a trend is just this?


So who is the modern trendsetter? Blogger? Perhaps. The brand itself? This answer also has the right to life.

We believe that a trendsetter is someone you trust. He may have a million audience, or may not have a page on social networks at all. But you will surely believe him, share his views on life and trust in the choice of clothes. And what difference does it make if it's a blogger or your friend? The main thing is that you look for the concept of "trends" on the same page of the dictionary.